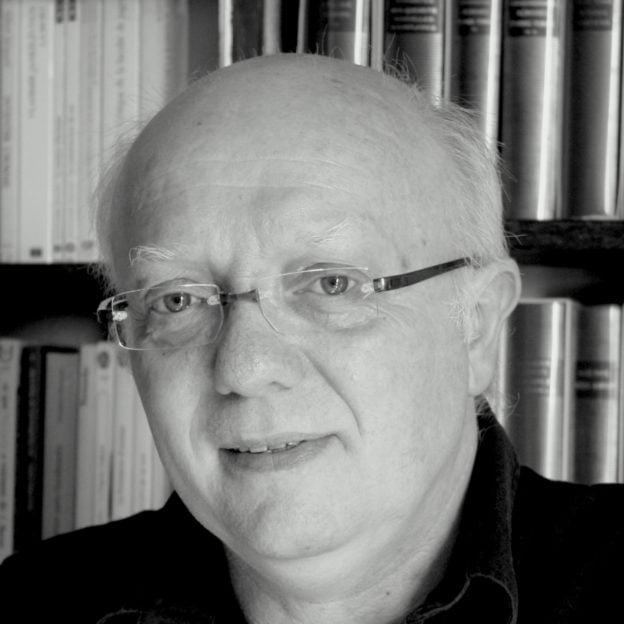 Patrick Butin divides his time between teaching in various structures, music publishing, composition, conducting and musicology.
Biography
Patrick Butin divides his time between teaching in various structures, music publishing, composition, conducting and musicology.
After studying piano and percussion at the Conservatoire du XVIII° arrondissement de Paris, he continued his studies at the Lycée Technique de Sèvres (Technicien de la musique) and at the École Normale de Musique de Paris, where he obtained a diploma in Musical Analysis. He then devoted himself to conducting with Dominique Rouits, then in Hungary with Peter Eötvös. At the same time, he attended Xenakis' Formalization course at the Université Paris I Panthéon-Sorbonne. He also holds a DEA in Aesthetics and Art Sciences from the University of Paris I Panthéon Sorbonne and a diploma in NLP (Neuro-Linguistic Programming).
In the publishing field, he has produced scores for a large number of composers, working closely with them on notation issues in particular, and at Xenakis's request, is responsible for the corrected edition of his works.
From 1992 to 2000, he was editor-editor at Éditions Salabert and a member of the reading committee. A pedagogue, he first taught in Paris schools, then as a teacher of musical training, analysis and orchestral conducting, which took him to conservatories in the Paris suburbs as well as in Finland, Vietnam, Switzerland and Greece. In 1979, he set up the first pedagogical experiment on Upic and became composer-animator at CEMAMu and CIAMI. He has also taught at the Centre International de la Danse and Michel Sogny's Centre Européen de Musique in Paris. In 1998, he was invited by the University of Mexico to lead a seminar on contemporary musical notation.
As a composer, his music has been performed by the Ensemble Intercontemporain, the Ensemble Forum de Lyon, Radio France, the Festival Nieuwe Musiek de Middleburg, the Festival d'Avignon… Among his works are a piece for percussion (Solo pour deux – 1984), a wind quintet premiered at the Musée des Beaux-Arts in Besançon (Quintette en cinq tableaux – 1987), a ballet for the Argentinian company Alternancia (En esta piel me quedo -1990), and an orchestral work (Ixnos – 1992) composed for Xenakis's 70th birthday, which he conducted with the Orchestre de Massy at Radio France.
In recent years, he has been commissioned to write several educational works, including Une Convention (2008), a cantata for narrator, children's choir and orchestra based on the UN Convention on the Rights of the Child. A musicologist, he has given numerous lectures in a wide variety of venues, and is currently preparing a book (biography and analysis) on the composer Jean-Pierre Guézec.