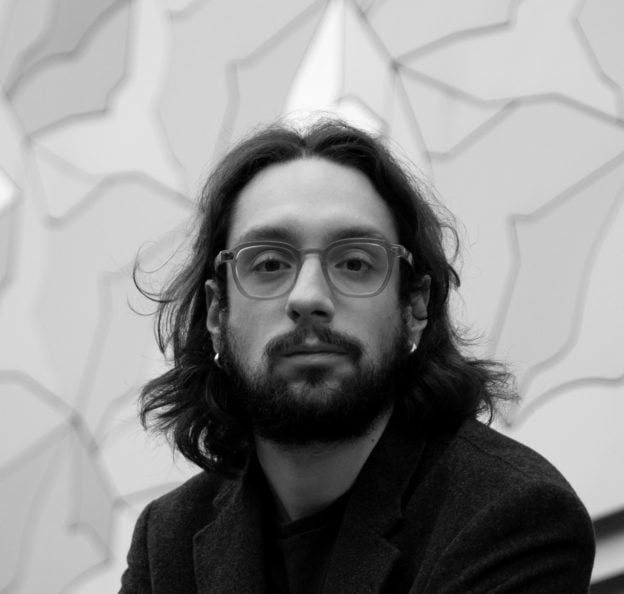 Born in 1994, Augustin has been a contract doctoral student in Musicology at the University of Poitiers since September 2018, working in the interdisciplinary CRIHAM laboratory. His research questions the links between timbral parameters and bodily movements in 21st-century music.His music is above all a vector of energy, of vehement gestures transmitted within a union of several "textures-timbers"; for him, each piece is a cycle, like different paintings following one another in succession, highlighting his interest in the most imposing works by visual artists Cy Twombly or Anselm Kiefer. The listener is gradually guided in this discovery by short fragments, reminiscences of past gestures or, on the contrary, premonitions of an apogee of writing density.
Biography
Born in 1994, Augustin Braud spends most of his life between Poitiers and Paris, France. After having studied drums and percussion for more than fifteen years and starting composition while being self-taught, he followed composition lessons at Poitiers Conservatory with Jean-Luc Defontaine while preparing a master degree in musicology at Poitiers University, under Cécile Auzolle's guidance. He presents his research work in front of personalities such as Jean-Baptiste Barrière (ex-director of musical research at IRCAM) or Alain Bonardi (senior lecturer à Paris VIII University).
Augustin is actually a PhD student at Poitiers University, in the interdisciplinary CRIHAM laboratory. His researches question links between timbre parameters and bodily gestures in XXIst century music.
He follows master-classes at IRCAM with such composers as Ivan Fedele or Michael Jarrell, in addition to private lessons with Yann Robin and Martin Matalon. His previous work experiences as a sound engineer give him a knowledge of both written and popular music.
In addition to being the recipient of commissions and collaborating with many french (Ars Nova, Proxima Centauri, Ensemble Zellig, Ensemble Alternance, Ensemble Erasme…), european (Quatuor Kaliste) and american ensembles (Chamber Cartel, Nebula Ensemble), Augustin Braud creates strong links with interprets such as Jeanne-Marie Conquer, Nicolas Crosse (Ensemble Intercontemporain), Louis Siracusa or even Takenori Nemoto (Musica Nigella).
Augustin Braud has been composer-in-residence at Orchestre de Chambre Nouvelle Aquitaine for the 2017 — 2018 season, making him one of the youngest composers ever appointed to such a position in France. He wrote for this occasion Ibur Neshamot for an orchestra of fifty musicians, premiered under the baton of Nicolas Chalvin in January 2018 at the Théâtre & Auditorium de Poitiers.
His upcoming projects include the german premiere of GOLEM by Klangforum Wien at Festival ECLAT in Stuttgart, a cello concerto for Marie Ythier and Ensemble Sillages, a concerto for ensemble and orchestra for the french radio, as well as new pieces for European, American and Australian formations.
Augustin Braud's music is before all an energy vector, vehement gestures transmitted in an union of many « textures-timbres » ; each piece is for him a cycle, as many paintings following each other, highlighting his interest for the largest works of such artists as Cy Twombly of Anselm Kiefer. The listener is gradually guided in its discovery by short fragments, reminiscent of earlier gestures or on the contrary premonitions of a culminating density of writing.
News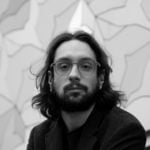 Release of the first monographic CD by composer Augustin Braud, recorded in March 2022 at Studio Sequenza (Montreuil) for the Stradivarius label. by Esemble Alternance.