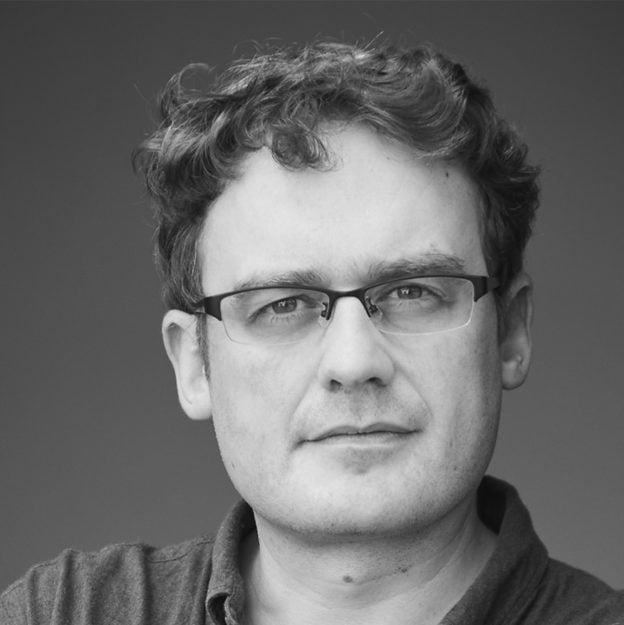 DUMONT Aurélien
Né en 1980
"Aurélien Dumont's music already achieves the ideal of many innovators: it is constantly being discovered. Literally, through a continuous service to the unheard-of." Pierre Gervasoni, Le Monde, March 30, 2018.
In 2020, he received the Confirmation Prize in Musical Composition from the Simone and Cino Del Duca Foundation of the Institut de France, and in 2022, the New Talent Music Prize from the SACD.
His three monographic albums, While (2015, NoMadMusic), Stillness (2018, Odradek – Grand Prix International du Disque de l'Académie Charles Cros) and Tide (2020, NoMadMusic) have received unanimous critical acclaim.
Biography
French composer born in 1980. He lives and works in Paris and Tokyo.
Aurélien Dumont studied at the Paris Conservatoire in the class of Gérard Pesson (master of composition distinguished by the price Salabert 2012) and IRCAM (Curriculum 1 and 2 in composition and computer music). Since 2012, Aurélien Dumont has been working on his PhD in music composition in the frame of the SACRe program (Science Art Creation Research), at Ecole Normale Supérieure in Paris, under the direction of Jérôme Dokic and Laurent Feneyrou. 
Winner of several international competitions (San Fedele in Milan, prices Takefu International Music Festival in Japan, New young generation GRAME Forum …), Aurélien Dumont also received in 2013 the Pierre Cardin award by the French Institut and in 2014, the price Hervé Dugardin given by SACEM. His works have been performed in major festivals of contemporary music  and ensembles such as the Klangforum Wien, Linea, 2e2m,  Diotima Quartet, Prometeo Quartet, Kammer Neue Musik Berlin (who has dedicated a portrait concert in Berlin in November 2012), Muromachi in Tokyo, etc..Very active in stage music, Aurélien Dumont's catalogue has several operas and musical theater works Grands défilés, created at the Opera de Lille in 2011, Himitsu no neya  (2012), opera for Nô singer, Chantier Woyzeck (2014), by Buchner, etc.). He has worked with directors such as Frédéric Tentelier, Benjamin Lazar or Mireille Larroche. 
Aurélien Dumont's music is like a time slider, like a mapping including small landscapes which combines unexpected musical objects. Japanese culture and the relationship with the music of the past, contemporary poetry (long collaboration with Dominique Quélen) and a special reflection on musical staging are at the heart of his concerns.
Events
No event available